2017 APA Convention:
August 3-6 in Washington D.C.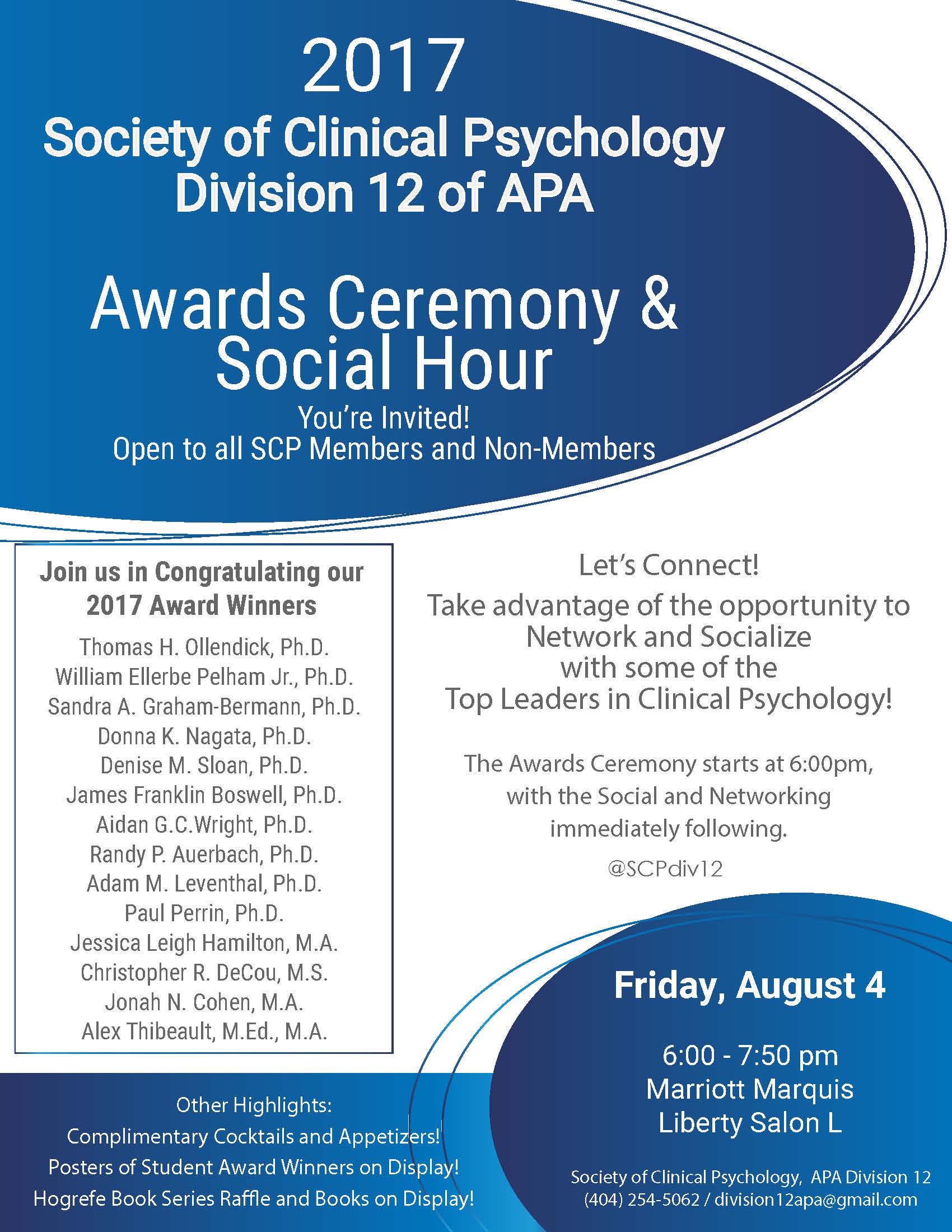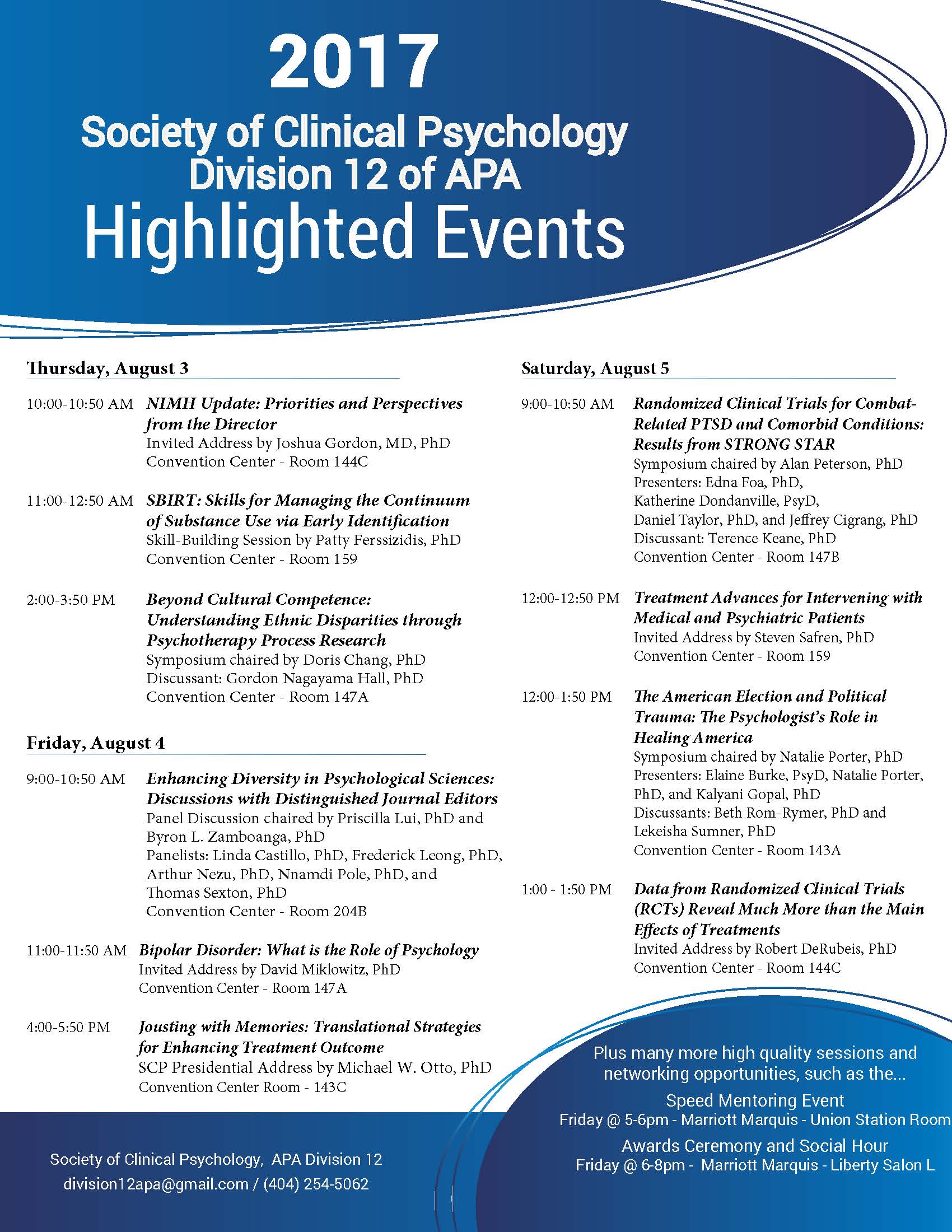 2017 APA Convention Student Poster Competition
The Society of Clinical Psychology is planning a poster award competition for Student Posters accepted through Division 12 for the 2017 APA Convention.
This competition is only for students who are first authors and belong to Division 12! Faculty members — please help us be sure your students are aware of this opportunity. If not yet an SCP member, sign up in early 2017 for the calendar year low cost membership!
To become a Student Member: www.div12.org/membership
We will select the ten best student posters and invite them to display their work at the SCP Award Ceremony and Social hour planned during the 2017 Convention!
For questions: contact Lindsey Hopkins, Ph.D. at apa2017div12@gmail.com