Nominations and Elections
Elections for the following positions are currently taking place until
May 31, 2017



President
Council Representative
Member-At-Large
We would like to introduce our 2018 Slate for the 2018 Division Elections. Voting Members, those who are fellows and/or Full Members of Division 12 and APA are eligible to vote beginning April 16. The election will run through May 30, 2018. You will be able to vote via the APA Website.
Please see all Candidate Statements below. If you would like to see a copy of the candidates CV, please contact the Division 12 Central Office at division12apa@gmail.com. These will also be viewable on the Division 12 website and with APA.
Names appear in alphabetical order for each position.
President-Elect
(2 Candidates)
---
---
Douglas Mennin, Ph.D.
I am honored to be nominated for President of SCP/Division 12. I have been an affiliate or member of SCP since I was in graduate school. In my prior professional roles including serving on the SCP board, I have spearheaded initiatives to increase professional awareness of these organizations, grow memberships, and promote greater awareness in the general public regarding the science and practice of modern mental health approaches. I am particularly excited about serving a leadership position in SCP given its premier role in representing not only the interests of clinical psychologists but also their identity. In divisive times when we can find ourselves on opposing lines of science and practice as well as greater divisions in our society at large, I remember what is so special about the clinical psychology profession: the ability to serve in multiple professional identities and integrate these roles to the betterment of public well-being and healthy functioning. I would welcome organizing efforts to draw together our best scientific and professional roles in service of addressing current societal problems where the field of clinical psychology can be a shining light of validation and transcendence including such problems as mental health stigma, violence and trauma, and the opioid crisis. Further, the organization can do better in involving young professionals and introducing them to the storied history of the Society but also listening to them in terms of their thoughts for carrying the field of clinical psychology forward in the 21st century.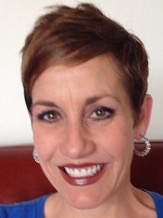 Elizabeth A. Yeater, Ph.D.
I am Director of Clinical Training and Associate Professor in the Psychology Department at the University of New Mexico. I serve in multiple roles in my current position – clinical supervisor, researcher, teacher, mentor, and Head of our APA Accredited Doctoral Program. My research investigates cognitive and behavioral factors that increase college women's risk for sexual victimization. Specifically, I use methods translated from cognitive science to examine women's ability to detect and respond to risky situations, as well as to explore whether aspects of alcohol use influence these processes. My work is funded by NIAAA.
I have served for the Society of Clinical Psychology (SCP, Division 12) through my role on the Diversity Subcommittee. I have also served as a faculty presenter for our SCP 2017 Graduate Student Summit. I am now seeking to extend my service to SCP as a candidate for division President. I will bring to this role my expertise with and perspectives from our youngest members – my job at UNM is to launch careers of clinical psychologists. I want to increase the value of SCP for future members, while also enhancing value for psychologists who make up our ranks. As a trainee of Dick McFall at Indiana University, I have pursued my career with a devotion to the science of clinical psychology. I now want to take my turn serving the membership of Division 12 to further its mission of integrating science and practice. Through proper training, we can achieve our goal of reducing human suffering.
Council Representatives
(2 Candidates)
---
---

Gerald P. Koocher, Ph.D.
Since earning my Ph.D. clinical psychology at the University of Missouri, I have served as Chief Psychologist at Boston Children's Hospital, Executive Director of the Linda Pollin Institute at Harvard Medical School, as Dean and Associate Provost at Simmons College, and currently Professor and Dean of the College of Science and Health at DePaul University in Chicago.
In Division 12, I formerly served as Treasurer, President, and Editor of The Clinical Psychologist. I founded the journal Ethics & Behavior, edited the Journal of Pediatric Psychology, and serve as Associate Editor of Practice Innovations. I have published more than 350 articles and book chapters and authored or edited 17 books including Ethics in Psychology and the Mental Health Professions, the Psychologists' Desk Reference, and The Clinician's guide to evidence-based practices: Mental health and the addictions.
I earned Fellow status in twelve APA divisions and the American Association for the Advancement of Science, as well as five specialty diplomas from the American Board of Professional Psychology (Clinical, Clinical Child /Adolescent, Family, Forensic, and Health Psychology). I hold active psychology licenses in Illinois, Massachusetts and New Hampshire. I served as Treasurer (1995 – 2005) and President of APA (2006). I currently serve as a Trustee of the American Insurance Trust and Parliamentarian of APA.
I would be honored to serve as one of your Council Representatives and respectfully ask for your vote.
Kim Penberthy, Ph.D., ABPP
I am the Chester F. Carlson Professor of Psychiatry & Neurobehavioral Sciences at the University of Virginia School of Medicine and Health System, where I have been on faculty since finishing my fellowship in 2000. I am a practicing clinical psychologist, researcher and educator. I am honored to have the opportunity to ask for your vote for the position of APA Division 12 Council Representative, where I hope to continue the good work of our representatives in addressing the key concerns confronting APA and psychology. APA remains the principal professional association for our discipline and plays a pivotal role in promoting and supporting research, education, and training as well as informing practice and policy for psychology. Important issues include APA reorganization, masters' level training, and clinical practice guidelines as well as more generally promoting the relevance and strength of the science of psychology in today's environment. Additional issues regarding the role of psychology in health care, issues of diversity and inclusion, education, and global expansion of technology are of additional importance.
I believe that I am an excellent choice for this position due to my experience with APA and Division 12 (SCP) specifically, and my strong ability to work both collaboratively and as a leader, in an effective and collegial way. As a member of a large, diverse and multidisciplinary health care system and academic hospital, I know understand the importance of collaboration in getting things accomplished. I am currently the SCP Chair of Diversity and SCP Member-at-Large and the marketing chair for ABCP. I have served on the APA Continuing Education Committee since 2014 and am the current Vice-Chair. These roles have provided me with a strong background on issues likely to come before Council and I would sincerely value the opportunity to use my experience and skills to help promote the science and practice of clinical psychology and the larger discipline of Clinical Psychology as your Council Representative.
Member-At-Large
(3 Candidates)
---
---
Mary Gregerson, Ph.D.
At this moment in our professional history I am honored to stand for election as Member-at-Large for APA Division 12 Society for Clinical Psychology. The scope and impact of our future contributions rest in the teleology of decisions we make today. I want representative leadership for Division 12 members at this crucial crossroads for Clinical Psychology. My innovation record includes pioneering environmental health psychology in addition to telepsychology/telemedicine within APA as well as bringing together psychologically-based creative arts therapies within military medicine. The strength of my innovative vision and discernment rests solidly in knowledge of and respect for our traditions and lore. Moreover, I am a true representative of all members so have an "open door" approach welcoming input and fostering inclusion. I humbly request your vote.
Lindsey Hopkins, Ph.D.
I very much would like to continue my service to Division 12 by serving as Member-at-Large. To date, I have had two primary roles with our Division. I served as our Division's Program Co-chair for the 2017 APA Convention in Washington, DC. Among the most rewarding aspects of this experience was the emphasis on diversity-related programming. Of the 26 sessions for which D-12 was lead sponsor, 27% were directly focused on issues related to underserved minority populations. I am also serving our organization on the D-12 Membership Committee (2017-2019). My perspective from both of these roles is the importance of responsivity to members. As an early career professional, I will be sensitive to the needs of students and young professionals as they transition into their career. D-12 should be there for them in terms of offering networking, mentorship, and an intellectual home; including continued expansion of mentorship and informational events that are offered both through the web and at our annual conference. Likewise, I am committed to making sure that D-12 continues to be a resource across one's professional life.
In my research and practice at the San Francisco VA Medical Center, I seek commonalities across mental and physical health problems and treatments. In my service and leadership roles, I seek to uncover common interests and build bridges across diverse professional roles, settings, and areas of expertise. I believe this attitude of collaboration and inclusiveness is important for the position of Member-at-Large. I would be honored to have your vote.
Randall Salekin, Ph.D.
I am incredibly honored to be considered for the member-at-large position for the Division 12 of the American Psychological Association. I have served on other executive committees within APA, but have not had the honor of doing so for one of my home divisions – Division 12 (Clinical Psychology). Given the major health burden that mental illness has on society, I have been impressed with the Society and its membership's response to the many problems that prevail in our society. The society has offered a great deal in identifying quality assessment and treatment practices and has helped to promote the use of evidence-based treatments in the community. However, few could deny that much work continues to lie ahead.
If elected, I would be pleased to serve the Division in a manner that advances Clinical Psychology and the populations its members treat. I have devoted much of my career to training future clinical psychologists through teaching didactic courses and running practicum teams. I have worked in psychology and psychiatry settings and I frequently maintain an active caseload during the academic semesters in addition to providing supervision to peer supervisors and student clinicians. I maintain a firm commitment to science-practice integration tradition, and would, along with committee members, work with others to help support initiatives and policies in the public interest.